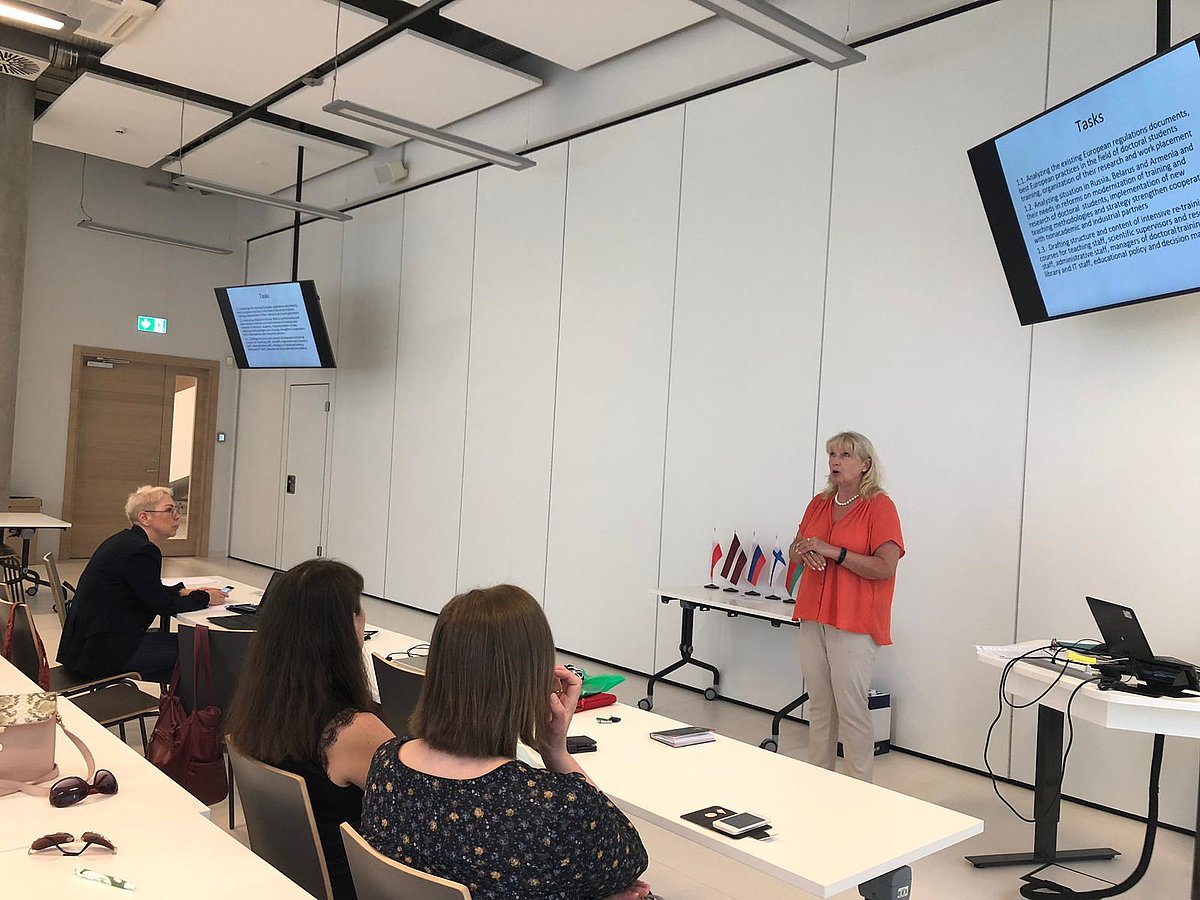 Local partners from Latvia prepared wide comprehensive agenda about doctoral education in Latvia and in University of Latvia. There were shared also an point of view about doctoral studies from Association of Young Latvian Scientists. E-Systems for doctoral program management were discussed. Furthermore, there were a lecture about the role of soft skills in doctoral studies, as well as training on soft skills for MODEST project partners. First day in Riga was closed with the presentation about the concept of Doctoral Training Centers and presentation about Related projects and initiatives.
On the second research visit working day MODEST project partners had discussions going through the administrative issues of project management and implementation.
Next research visit is planned to take place at the Brunel University, in London, United Kingdom.
In order to get overview about education systems in European Union countries with emphasize on doctoral education and to see facilities of universities, as well as to continue ongoing activities of MODEST project, from 19th of June till 12th of July, 2019, there are planned several visits of project participants to Finland, Latvia, United Kingdom and Poland.